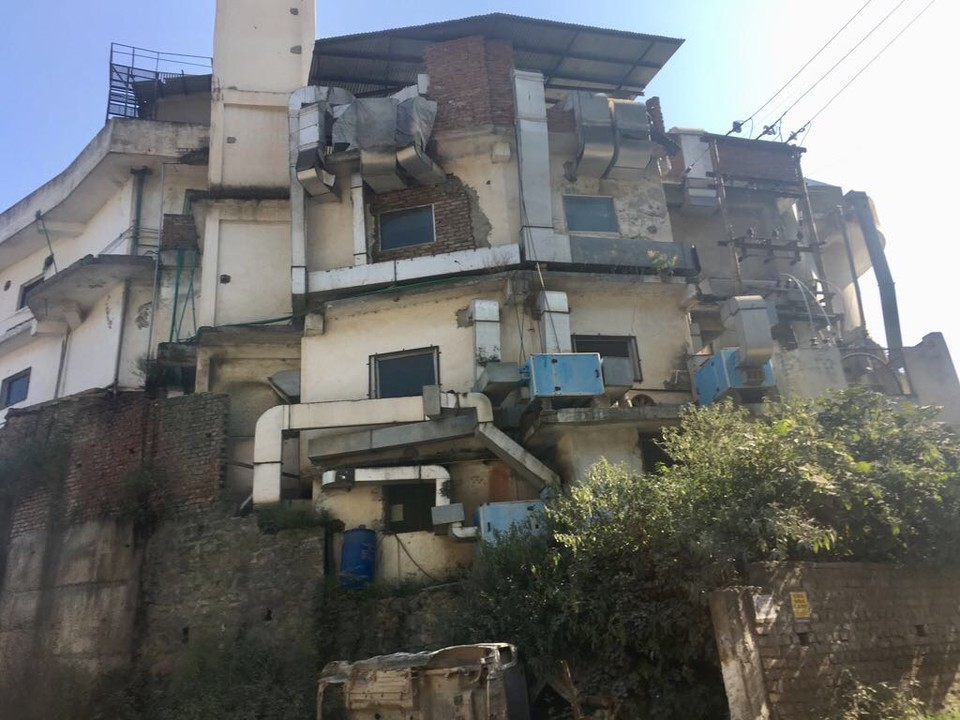 How does VRF work in office building? Better than any other system. However generic this statement is, this new system to USA market does actually work great for most applications. Retrofit, new construction, but the best benefits are in speculative commercial office building developments.
Why is VRF more energy efficient?
In income producing real estate, the rentable space is money! VRF uses the least amount of floor area for distribution of heating or cooling. It also has a benefit of heat recovery.
Why is VRF more cost effective?
The cost to install VRF system is the lowest, even if this system may not be the cheapest. In other words, developer should look at the bottom line, the line that is all the way down, at the end of the project. Even if the VRF system is more expensive than other systems, what is the real cost, if the capital investment can be delayed till tenant fit out? The answer is in the financial model, not in the MEP engineer's office. Well, not if the MEP engineer also knows how the development financial model works. We do and that is how we help many clients to win the race.
In the past 11 years designing and installing VRF systems in commercial office we faced a lot of opposition. Most legitimate, but also most close minded. Tradition is a bulletproof path, but who from the world class car manufacturers install engines from 1980 into their trophy cars? Well, the VAV lovers do.
At least the DOAS mark came into few buildings, but the heating and cooling system is still the 1980 performer competing for the Trophy in Class A league. Steroids help to enhance performance, but even the best engines break sooner or later, and if we keep adding NOS, they actually explode. Washington Caps won the Stanley Cup first time. They were top team in the league for over a decade. They do change their engines often, don't they! I don't think any engine part of that organization is there since 1980!
As to our opposition, each argument one would have is an engineering problem. We solve those for living. I am sure we can solve most of them.
Why we recommend to consider VRF system for commercial office buildings:
VRF system maximizes usable space. Maximizing $/SF.
VRF system contributes to flexible office space layouts and use.
There is a wide variety of air handling systems. And some of them are even nice to look at for designers!
We hear that moving VRF air handling unit is difficult or even impossible.
So, how flexible is the soft copper?
The worst case scenario: How difficult is to shut down ¾" and 1/8" shut off valve, cut equal size soft copper line and install extension or shorten the copper line? And done! Did you hear about mechanical press connections for refrigerant lines? Guess what, they do work!
No water leak issues. Clean and dry work.
Refrigerant gas leakage nightmare is simply a myth. How to find a gas leak has been solved decades ago. It for sure does take more time to find gas leak than to find water leak, but who likes to deal with water damage? How much time does it take to clean up after a water leak?
Ceiling heights? The best. Actually, the highest or maximized.
Easy solution, if each office needs its own control and simultaneous heating and cooling. If the building has this design criteria, VRF will be the most cost effective system.
Control issues? Keep it simple! Just because the platform is open and you can touch every and any single item, it does not mean that you should. We all are in the age where our software is stronger than our hardware. Do not assume you can, just because you think you can.
And as of triple net leases! Each air handling unit can be sub metered and installed when needed.
Noise? Typically we need white noise system to have some noise.
And the bottom line? The boost of NOI is the icing on the schnitzel.
We work with all major VRF/VRV manufacturers. There are differences between manufacturers in all technical aspects. There is no best or one and only solution. Each project is different, each space, tenant, owner has different conditions, criteria. We are considerate of these criteria and provide non-proprietary system recommendations and specifications to our clients for each of their projects.
Europe and Asia are the leaders in this technology. We have a lot to learn and implement here in the United States.
What would be your NOI, if the cost for heating and cooling base building system is pushed to tenant fit-out phase? Look at the cost of the money up to the tenant fit-out. Got the picture?
Questions?
Ask Marek