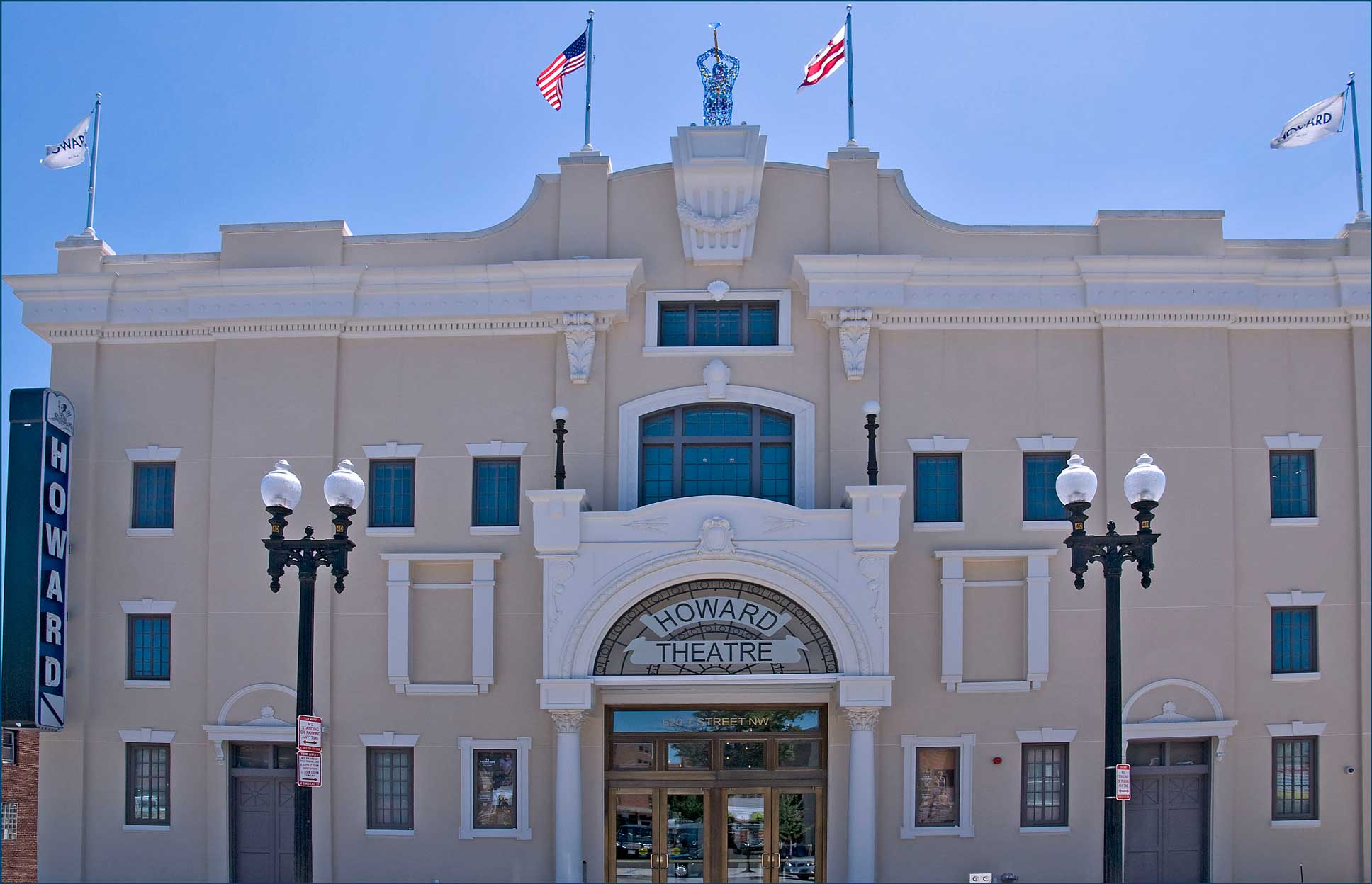 Howard Theatre – Washington, DC
Tenant Renovation
Location: 620 T St NW, Washington, DC 20001
Project Size: Gut Renovation of historical theatre totaling 45,000 square feet.
Features:
2012 AIA | DC AWARD for Excellence in Historic Resources

2012 International Design Awards for the category of renovation – honorable mention

2013 Washington building congress – craftsmanship award winner

2013 District of Columbia Historic Preservation Office and Office of Planning – Award for Excellence in Historic Preservation

2013 AIA Presidential Citation
Architect:  Martinez & Johnson Architecture
Owner: Howard Theatre Development Group
Year Completed:  2012
Photo Credit: Images by Ron Cogswell Flickr.com.
Description: Howard Theatre was built in 1910 and with 1,200 seats become the largest "colored theatre in the world" and the heart of the famous Black Broadway in Washington, DC. The theatre hosted top-class artists and performers such as Billy Eckstine and Ella Fitzgerald. Theatre was heavily damaged during riots after the assassination of Martin Luther King, Jr. Venue reopened In 1974 and gained historical landmark status but in 1980, the theatre closed again. In September 2010, after 30 years started the extensive renovation of this historic landmark. Metropolitan Engineering was part of the rescue team led by Ellis Development as owner and design team Martinez+ Johnson Architecture and Michael Marshal Design. Full renovation of a historic building totaling 45,000 square feet included design of new MEP systems for a theatre, classrooms, office spaces, commercial kitchen and gift shop. Metropolitan engineering closely cooperated with historic preservation consultants, theatre consultant, and acoustical consultant.