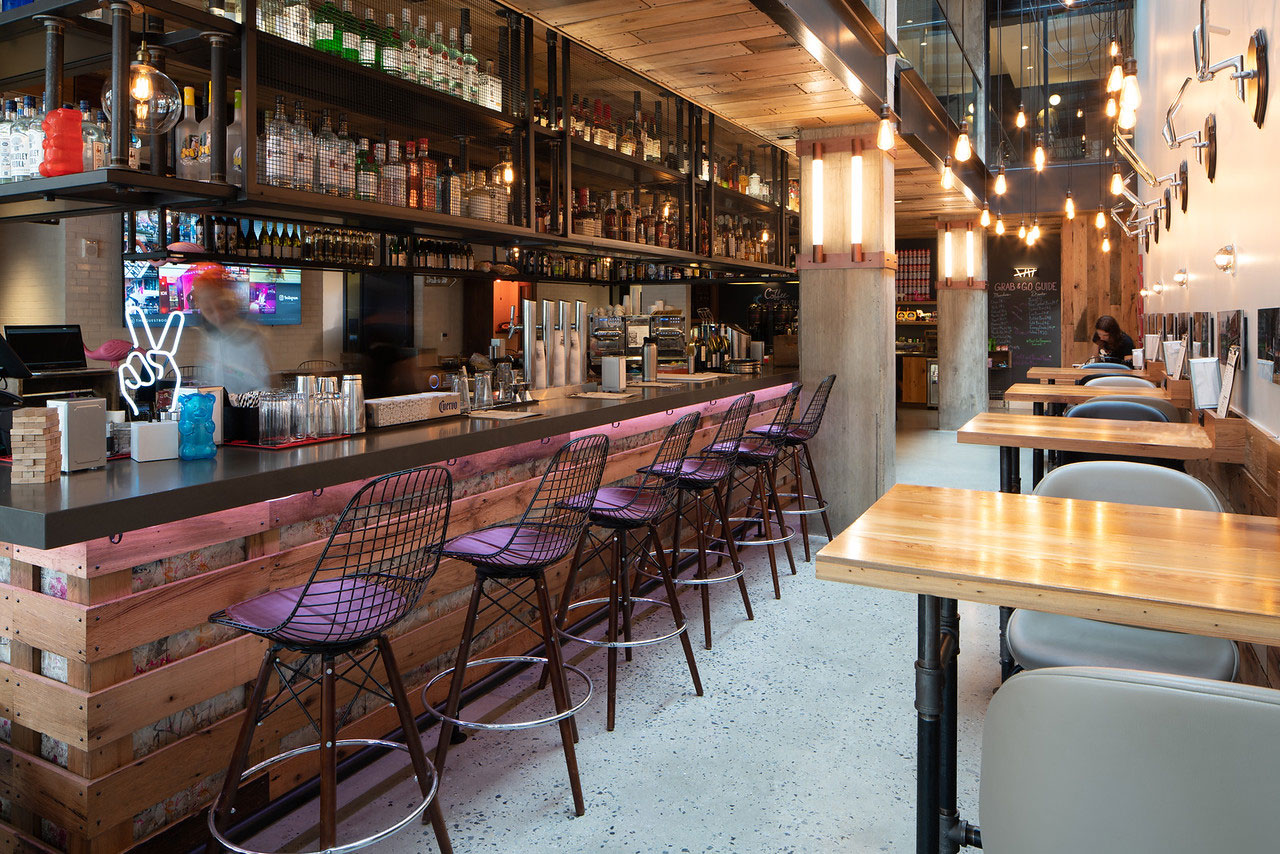 Hotel Base Building
Location: 1101 K Street NW, Washington, DC
Building Size:  200 hotel rooms - 12 above grade levels, 1 below grade level
Total square footage for the building is 74,485 sqft with the hotel/amenity/'back of house' area being approximately 69,237 sqft.
Features: LEED Silver certification, 2019 WBC Craftsmanship Award in Sitework, Grand Gold Nugget Award from PCBC, Award of Excellence in Historic Preservation from the DC Office of Planning
Architect:  Fillat+ Architecture
Owner:  Marriott
General Contractor:  CBG Building Company
Description: The new hotel structure, Moxy, incorporates the historic facades of three adjacent townhouses that have been restored and rebuilt, reducing the building's lifecycle impact. Focusing on its minimalistic, millennial appeal, Moxy's bare-essential approach of having "micro rooms" maximizes the building's room count and reduces overall construction costs. The emphasis on DC's goal of building green encouraged the hotel's design to incorporate a Variable Refrigerant Volume heating and cooling system for energy-optimization. The project was completed in November 2018 with ample social space, a restaurant, 24-hour café, and rooftop bar that showcases the city skyline.