Projects

Architect - WDG Architecture
Project Portfolio: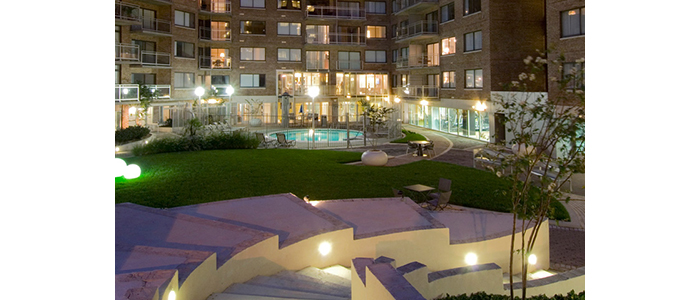 The Flats at Dupont Circle Apartments – 2000 N Street NW, Washington, DC
312,700 square feet of total area in 10 stories and 306 residential units
Design included
Conversion of hotel into luxury multifamily rental apartment.
Architectural design included: lobby, cyber cafe, club room, fitness center and interior and exterior vestibule, laundry room, roof deck, leasing office and storage space, new court yard with pool.
Base building system design included: new HVAC system for entire building (WSHP), 100% outside air system.
Developer: Archstone