Projects

Architect - Bonstra Haresign
Project Portfolio: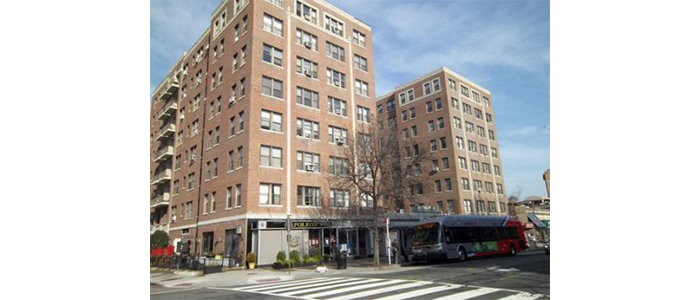 1841 Columbia Road NW – Washington, DC
91,000 square feet of total area in 8 stories and 114 residential units
10,000 square feet of retail on ground floor and basement level
Design included
Building renovation while fully occupied.
Architectural design included: 4 new residential units converted from storage and leasing office area, new lobby, rental office, vestibule.
Base building system design included: new HVAC system for entire building (WSHP) with new penthouse and cooling tower (no AC originally existed), new central hot water boilers, new fire protection and fire alarm, 100% outside air system, public corridors HVAC, new fire alarm system, new generator and new electrical service and distribution.
Developer: UIP Development / Infinity Group
GC: UIP Construction