Team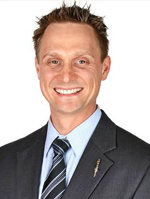 Marek Skovajsa, LEED® AP
President
Marek is the engine of the company. As a Principal-in-Charge he oversees the day-to-day operation. He is incredibly innovative, resourceful, and a tireless leader. He specializes in energy efficient engineering and has a lot of creative ideas. Marek utilizes varied employment experience and his mechanical engineering education. He holds a Master's Degree in Sustainable and Energy Efficient Building Systems.
Mark McCormic
Vice President Project Management
Mark has 16 years of experience in the construction industry managing residential construction, real estate infrastructure development and complete commercial construction. He has 7 years in the government at the upper management level and 9 years in the private sector as a general contractor. As Vice President of Project Management he oversees day-to-day activities and remains fully involved through project competition. Mark holds two Bachelor's degrees in Electrical and Mechanical Engineering.